Dear reader,
Welcome to Life & Health - Health promoting communities first newsletter.
"Life&Health" is a project focusing on health promotion and lifestyle coaching towards adults. The objective is to raise awareness of noncommunicable diseases (NCDs) their risk factors related to lifestyle, increase health literacy and empower people to take action to improve their health and communities to create environment supporting health.
Life & Health is a 24 months project (Erasmus+, KA2 Strategic Partnerships for adults) co-funded by the European Commission.
Life & Health can further claim innovativeness in being practically the first effort to transfer and adapt the US "The National diabetes prevention program" program from Centers for Disease Control and Prevention CDC to NCDs in general and different countries, located in different parts of Europe, finding themselves in very diverse national contexts. Thus, the project will produce a set of support tools, which will become widely-exploitable beyond the international composition of the partnership and will be available for utilization on part of different stakeholders across Europe to build capacity for training of lifestyle coaches and lifestyle coaching using open educational resources.
Finally, Life & Health will set up lifestyle coaching network, which will greatly facilitate the exchange of good practices in lifestyle coaching to community members and representatives of local health care and health promoting communities. This will further have a multiplier effect on the efforts of the Life & Health consortium to make a change regarding the situation of lifestyle coaching primary prevention and health promotion in Europe.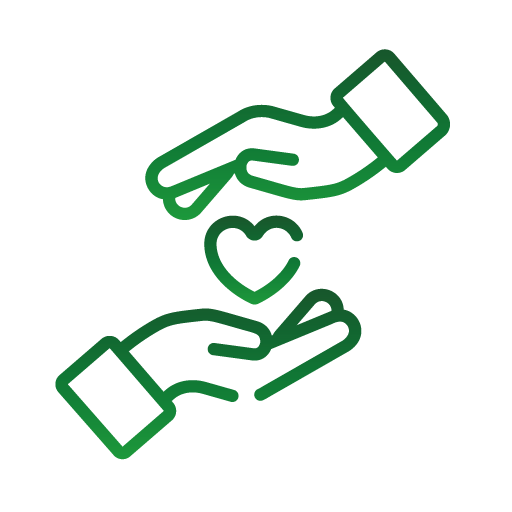 To foster health promotion and lifestyle coaching in adult education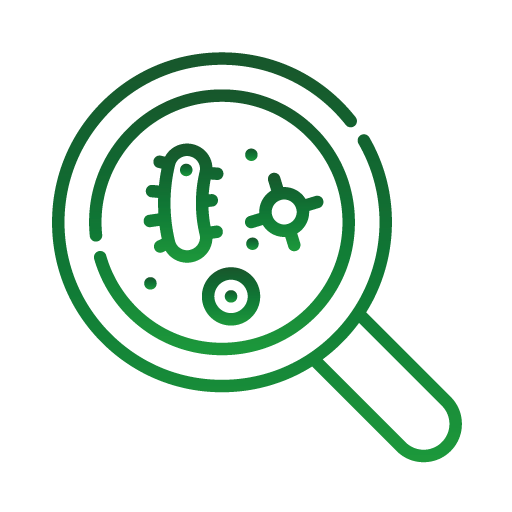 To increase knowledge and awareness of
non-communicable diseases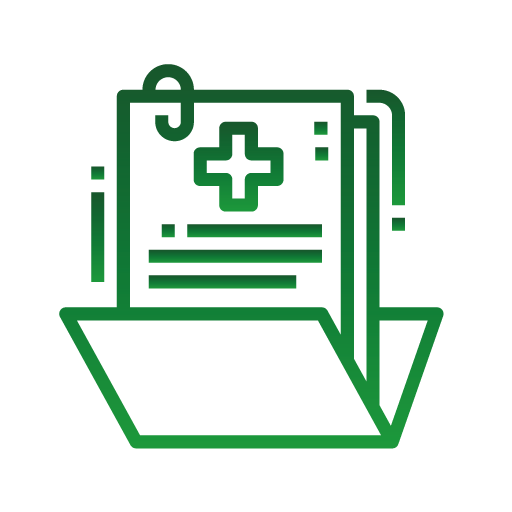 To improve health literacy
01

Competency Gap Analysis
Defining available structures, best practices, funding and organizations involved in health promotion and/or primary prevention.
02

OER and transfer
of Best Practices
Transfer of best practices and open educational resources (OER) from the "SÍBS Life and Health" initiative, adjusted to participating communities. Implementation of free health check, parallel to "Your Life & Health day"  in selected communities using HAL-100™survey tool adapted and translated to partners languages.
03

On-line learning platform
"Life and health" on-line learning platform in partner languages, disseminating and transferring project results, including: curriculum for lifestyle coaching, online teaching material for lifestyle coaching in partner languages, workshop training of lifestyle coaches, teaching and training material and finally Network of lifestyle coaches in partner countries/regions.
04

Pilot lifestyle training
Pilot lifestyle training by trained lifestyle coaches in participating regions/countries & Pilot training or workshop of lifestyle coaches in participating regions.
Two consortium meetings have been organized since the beginning of the project. 
On 25th September 2018, the first meeting of Life & Health was conducted in Reykjavik (Iceland).
During the meeting, partners analysed the aims of the project and the goals related to the promotion of health giving new educational tools and providing people to innovative access to information.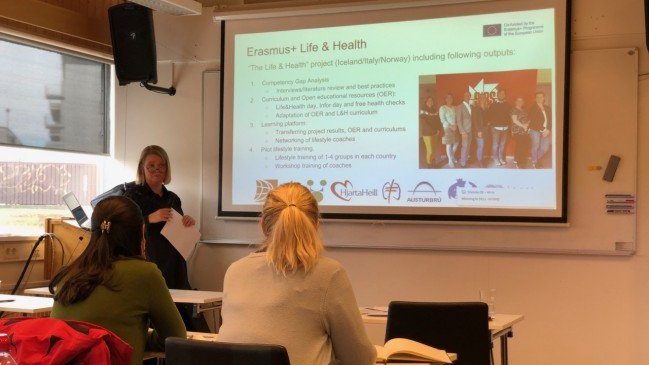 The second meeting of the Life & Health project took place in Oslo (Norway), from 18 to 19 February 2019.
During the meeting in Oslo the results of "Competency Gap Analysis: Defining available structures, best practices, funding and organizations involved in health promotion and/or primary prevention" were presented.
Moreover SÍBS, the coordinator of the project, has organised a workshop, 12th March, around the Life&Health project in cooperation with master students in imagineering from BREDA university of applied science.
Over 40 participants took part in a workshop on global health challenges, organised by SÍBS and master students at BREDA university. SÍBS presented the Life&Health project as a best practice in prevention and health promotion and mrs. Gígja Gunnarsdóttir coordinator at Directorate of Health presented the "Health promoting communities" project.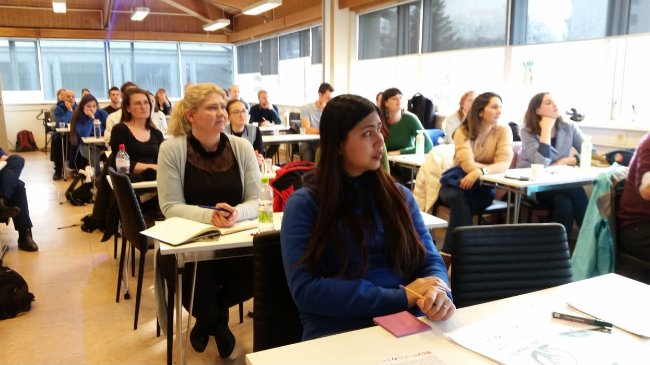 During these months the entire consortium is focusing on the development and finalization of the Competence Gap Analysis which aims to provide the basis for all IOs to follow, will map the state of the art and compare the need requirements among partner countries (in terms of needs vs already existing skills), existing support and demographics of participating communities, as well as their ideas and foresights for future development in health promotion.
The Competence Gap Analysis will start with finalizing the selection of Life&Health pilot communities (health promoting communities). 1-3 communities per country will be selected to take part in the project.
The Competence Gap Analysis carried out will serve to investigate the competences that Life&Health target group representatives need in order to responsibly and autonomously use the skills and primary prevention infrastructure identified as crucial for the betterment of health promoting communities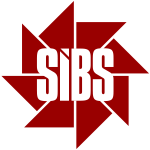 SÍBS
Stefanía G. Kristinsdóttir: stefania@sibs.is
Guðmundur is the authority and contact person for matters concerning the HAL-100 survey tool, gudmundur@sibs.is.
or in English

Austurbrú – The East Iceland Bridge for Development, Tourism, Culture, Knowledge and Innovation
Hrönn Grímsdóttir: hronng@austurbru.is


The European Commission support for the production of this publication does not constitute an endorsement of the contents which reflects the views only of the authors, and the Commission cannot be held responsi­ble for any use which may be made of the information contained therein.