Two groups started the Life & health lifestyle training in East Iceland last year, in January and June.

The curriculum consists of 16 lessons and follow up, designed for those who want to improve their health and wellbeing through holistic approach. During lessons emphasis is on education, discussions and assignments.

Health checks are performed at the beginning, middle and end of the programme and participants are encouraged to answer the HAL-100 questionnaire.

The course setup was adapted to different needs of the two groups. While the first group met every other week during 16-week period, the second group met two times in June, two times in September and four times in November. Each lesson lasted two hours.

Topics covered include goal setting, habits, mentality, mental health e.g. stress, balance, meditation, awareness and gratitude. The importance of sleep, exercise and how to start exercising. Diet is discussed, its effect on health, nutrition and help to students on planning a healthy diet, how to keep a food diary and more.

Emphasis is on individual approach and that each participant through self-perception and self-knowledge needs to find out if and what lifestyle changes are needed. Everyone is unique and the same does not apply to all.

Participants set goals with emphasis on slow change, achievable goals and that change happens one step at a time.

The follow up is per individual where they get assistance with goal setting. On a monthly basis, the coach is in contact with each participant to discuss the goals and if changes are needed.

So far, the pilot training is going well and course evaluation from the first group indicates that participants are happy with the course.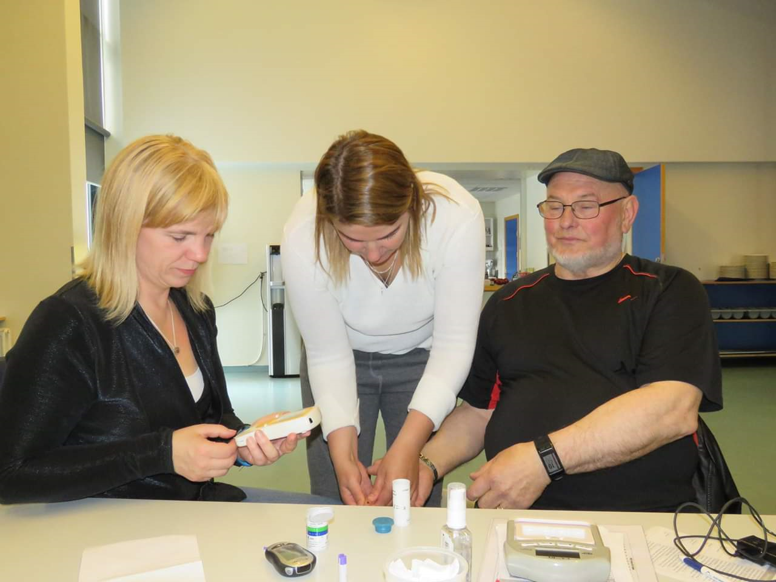 As part of the Life&Health project, Austurbrú in cooperation with Fjarðabyggð, health promoting community, organized a Life&Health day in Neskaupstaður in May 2019.

The day started with free health checks where participants were encouraged to take part in the HAL-100 survey. Later the agenda included four talks.

First Hrönn Grímsdóttir, Austurbrú introduced the Life&Health project and lifestyle coaching.

Bjarki Ármann Oddsson sport and youth officer at Fjarðabyggð municipality talked about Fjarðabyggð health promoting community. It entails that physical, mental and social health is considered in all policy making.

Two guest lectures presented. First was Sigrún Þuríður Geirsdóttir, the first Icelandic woman to swim solo across the English Channel. She told an amazing story of how she rose from being a "couch potato" to conquering the English Channel often referred to as the sea swimmers "Mount Everest".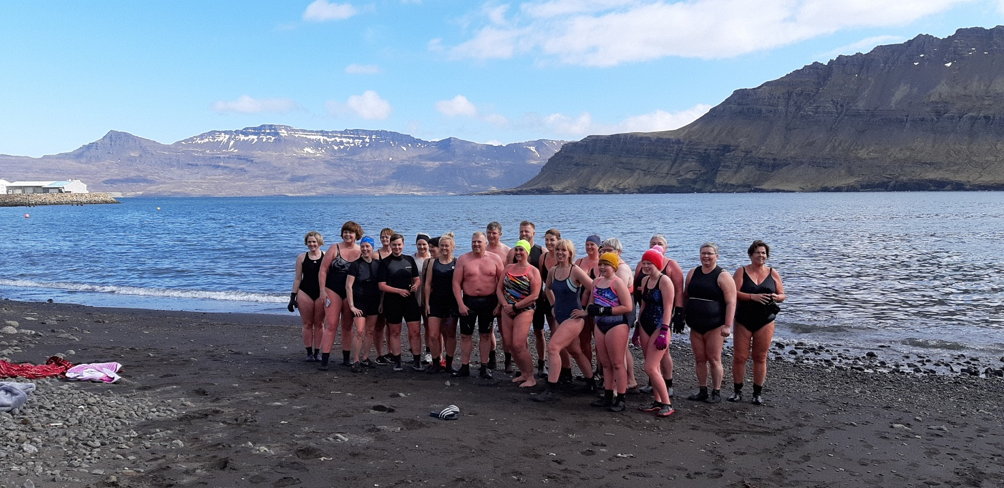 Finally, Elísabet Reynisdóttir, a dietician, talked about the importance of nutrition for health and wellbeing. Calories don't tell the whole story and people can be malnourished and overweight at the same time. Everybody should drink water for thirst and eat five portions of fruits and vegetables per day.

Hrönn Grímsdóttir chaired the meeting and led yoga stretches and relaxation between talks. After the meeting many participants went swimming in the sea.
Since the last Newsletter in April, there have been a lot of activities in the five groups in Norway and among the life style coaches connected to the groups. The groups in Norway are located in the northern and southern part of Norway – and it is over 1 800 km between the locations. That means that most meetings have to be arranged as a skype-meeting. However, the project leaders Mette and Anne and the LifeStyle coaches in the project delivered a fruitful two-day meeting at the LHL Hospital Gardermoen (outside Oslo) in June. The agenda was to plan and train the coaches in performing all measurements, to perform the HAL-100 and to give information about the training platform. It is important to also meet physically and participants had a very good meeting and learned a lot from each other.
The groups in Norway are LHL members groups in Vadsø and Kirkenes up north in Finnmark and Ullensaker and Gjerdrum at Gardermoen. These four groups are led by engaged equals. At the LHL-clinic Oslo there is a group of immigrant women led by trained health care professionals. All groups were excited to plan and perform the Life & Health health checks and to complete the HAL-100 survey. By coincidence, there was a simultaneous project in the Oslo area where a national company (Mills) producing different kind of vegetable oils and margarine were employing lipid profile from peoples from different work places and public. Our three groups in the south were lucky to get their lipid profile measured by professionals.
In September and October were the Health check days performed at the different sites and groups (pictures). It is impressive how the LifeStyle coaches managed to gather members from their groups to test blood pressure, oxygen saturation, waist size, blood glucose and heart rate – and to fill out the HAL-100 survey. All participants were very happy to be tested and there were a lot of fruitful discussions about the measured values. A couple of people were told to visit their GP and also another couple were told to follow up their health values. Now our groups are looking forward to the next step of the project and learn more about the prevention of NCD!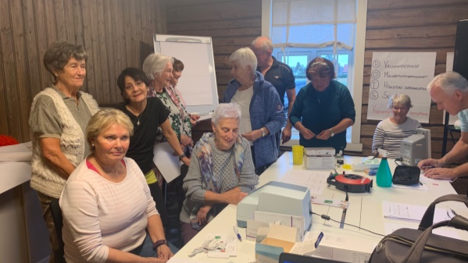 The Life&Health project is currently being implemented in Palermo, Italy. During the last months different activities have been carried out that have allowed the promotion, implementation and knowledge of the project at a territorial level.
A Multiplier event was organised and saw the participation of many men and women from the Mission Jesus community. The people who took part in Life and Health Day were part of a care community. In fact, Missione Jesus has been operating since 2001 in the social care sector with its community family homes, offering hospitality in favour of the elderly, self-sufficient and not, mentally and/or physically disabled people, people in a state of distress, without parental and/or friendly networks and without economic, social and cultural resources, related to the support of families with socio-economic difficulties.
The event was an important moment to talk about the prevention of health and chronic diseases, as well as dynamic and group activities to talk about health in general.
Moreover, CESIE has been involved in the development of the platform "The Life&Health Learning Platform" which has two main elements:
an Interactive Platform for facilitators and community coaches will be set up;

Open Educational Resources (OER) to present the Gap Analysis, the final Life&Health curriculum, teaching and training material and lifestyle coaches' network.
You can access the platform following this link: lifeandhealth-project.eu/course/.
In addition, during these months CESIE tested HAL 100 involving many people who were able to learn and monitor their health status, learning that it takes little to know their values.
These monitoring and testing activities can be considered extremely valuable for the community.
The project is therefore progressing very well and all the feedback received so far is positive.
In order to continue the monitoring and support operation at European level, the third transnational meeting took place in Palermo, where all the partners of the consortium were present and strongly active.
During the meeting the partners talked about future activities, results and impact of the project.
Stay updated for more information and to know the progress of the project!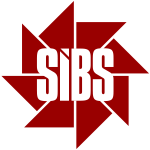 SÍBS
Stefanía G. Kristinsdóttir: stefania@sibs.is
Guðmundur is the authority and contact person for matters concerning the HAL-100 survey tool, gudmundur@sibs.is.
or in English
Austurbrú – The East Iceland Bridge for Development, Tourism, Culture, Knowledge and Innovation
Hrönn Grímsdóttir: hronng@austurbru.is


The European Commission support for the production of this publication does not constitute an endorsement of the contents which reflects the views only of the authors, and the Commission cannot be held responsi­ble for any use which may be made of the information contained therein.
View web version | Unsubscribe
You have received this e-mail at [Email] because you are subscribed to CESIE newsletter.
We recently updated our Privacy Policy.
Renew your consent to data collection here.
If you do not want to receive our newsletters anymore, please click here to unsubscribe.