Newsletter 3 Life&Health project
COVID - 19 has inevitably affected the Life & Health project.
The latest newsletter mentioned that the pilot lifestyle training by trained lifestyle coaches has begun in all participating countries. Due to the situation, it has not been possible to complete some of the training programs.
The final seminar/conference was scheduled at the end of June in Iceland but has been postponed. Now the plan is to host a webinar that will be made available on Facebook and on the Life & Health website.
Products
The official website for the project is up and running
There you can find information about the project, its background, main objectives, and outputs like curricula and summary of the competence gap analysis.
All documents such as curriculum, online teaching material for lifestyle coaching, online slides, and student assignments for the Life and health and the training of lifestyle trainers courses have been drafted, customized and translated as applicable.
The Google Classroom program serves as the online learning platform. The course with all teaching material will soon be available in English, Icelandic, Italian and Norwegian for free.
The Life&Health project in Iceland
In Iceland, as everywhere else in the world the focus for the last months has been on COVID-19 and responses against it.
Although reported cases in East Iceland are very few the same restrictions on public gathering apply as elsewhere in the country. Austurbrú, which oversees the pilot training in the Life and Health project in Iceland, has had to adapt its activities to the restrictions and has therefore heavily relied on a remote approach to maintain services.
At Austurbrú, one group is in the follow-up phase after Life & Health lifestyle training. Usually, the follow-up consists of interviews and emails. This time, instead of everyone coming in for the interview in April as planned, the whole group met online. Each participant explained how they were doing in maintaining a healthy lifestyle, their dietary pattern, and how often they exercised. Also, people talked about what was hard, and what was easy and their personal emphasis. Participants ended the meeting by challenging each other to daily exercise in April. Through a Facebook group, the coach gives daily reminders and each participant reports their activities. The positive effect is great for the ones who participate. Participants encourage each other and get new ideas for exercise.
Due to circumstances, Austurbrú offers online courses related to health and wellbeing. For example "Live better" a course where participants learn new ways to deal with difficult thoughts and feelings, "On your own skin" where key issues regarding nutrition, exercise and sleep were discussed, a course on pre-incubation of vegetables and spices and online guitar lessons where the students and teacher meet online.
In Iceland, various courses and health-related services are provided online. These are both open through Social Media and closed where participants pay.
Many residents of East Iceland are active at home as well as outdoors. People are hiking, jogging, cycling, rowing, cross-country skiing and swimming (in the sea since the swimming pools are closed). At home people do physical exercises and fitness equipment such as weights, kettles, and yoga mats are sold out in stores.
The Life & Health curriculum emphasises the benefits of healthy lifestyle for mental and physical well-being. At times as these we are currently experiencing, where our daily life has drastically changed, many have lost their jobs, people are isolated, and uncertainty is high, the importance of exercise and healthy lifestyle is more than ever. It is important for people to adopt new exercise routines now that team sports are out, and fitness centres and swimming pools are closed. Then it is important to find solutions, engage in outdoor activities and make use of the online services provided and make exercise part of the daily routine. To reduce stress, regular meditation is helpful, but meditation helps to let go of difficult thoughts and gain inner peace.
There is light at the end of every tunnel but until then it is important to tend to your own well-being and health and think positive.
The Life&Health Project in Norway
Spring 2020 in Norway, as in all of Europe, was totally transformed from a season where we were supposed to take part and enjoy warmer and lighter days with a lot of social meeting points – to a "locked down" society. The Coronavirus pandemic and Covid-19 reached Norway mid-March and Norway closed down.
The early interventions from the Government and Health Authorities in Norway with special attention to the elderly and people with NCDs have been successful. Norway has so far had a low number of infected (about 8 800) and few deaths (about 250). LHL, as both the partner in the Life&Health project and the patient member organization, had to close both our offices and all member/equals activities in all parts of Norway. The project members continued to work from a home office with personal meetings replaced with digital meeting on Teams, Zoom, and other platforms.
However – as soon as we could, we started up activities. A lot of our members and people out in the communities contacted us with stories of isolation and worrying about their health situation. All formal and informal meeting arenas were closed down for an unknown time. And as all training groups and training centers were closed down a lot of people lost the possibility of organized exercise.
The Norwegian L&H project group cooperated with our colleagues in LHL about digital solutions for both the L&H groups and for the 55,000 members in LHL. Training videos with different levels and for different populations were produced and made available on social media.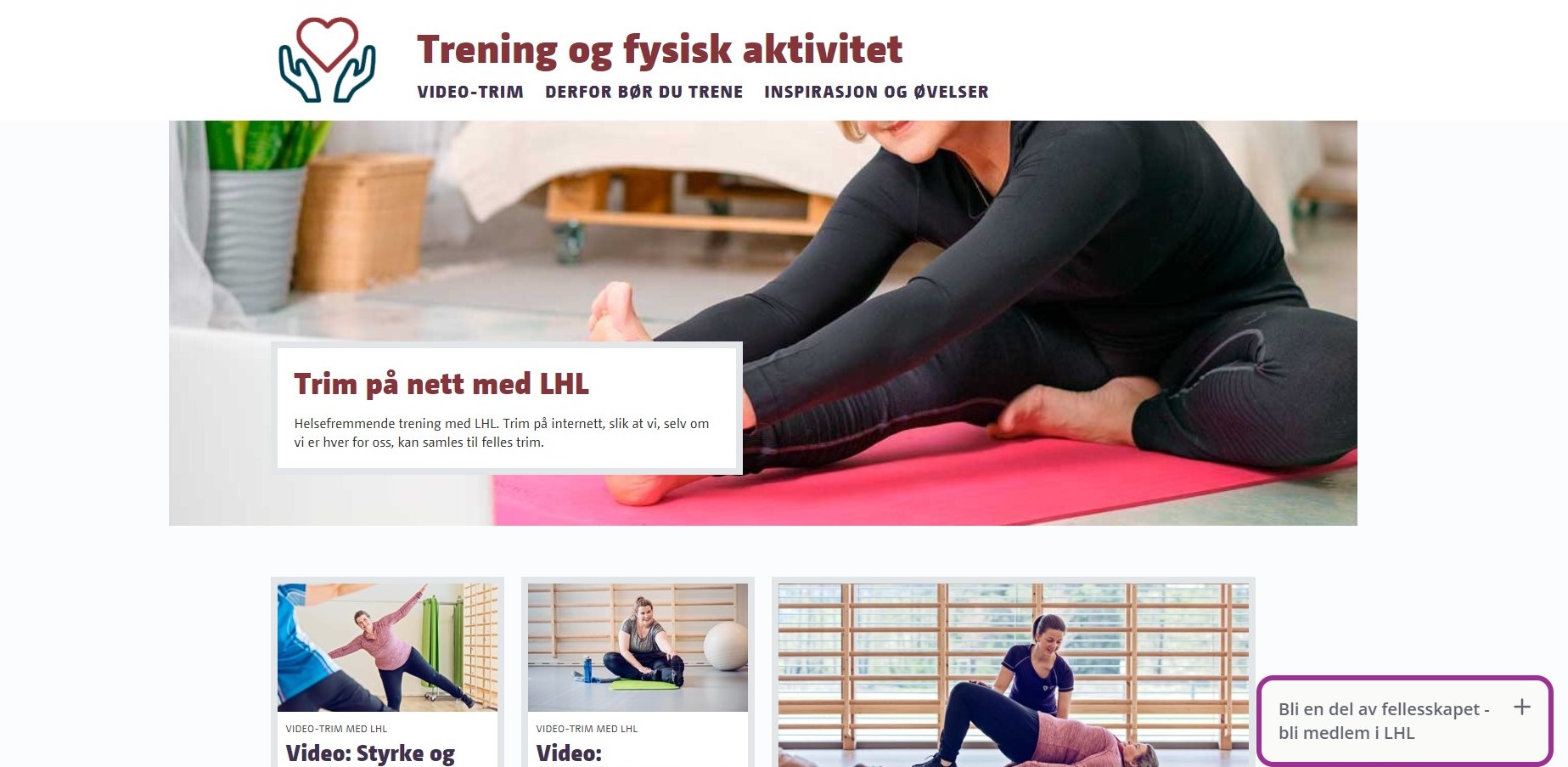 Many of the participants in LHL's training groups are at risk for COVID -19. Therefore it is also very challenging to open the groups early. Some of the L&H groups managed, after the first months of lockdown, to start-up outdoor training groups once a week. All activities with personal attendance were strongly regulated with governmental infection advice to avoid infection of coronavirus.
Example of practice in some of the LHL groups in Norway
Theme meetings/health cafe, with some simple healthy serving. Every other week from 10.30-11.30. There have been between 10-20 participants.
The meetings were held by a nutritionist and physiotherapist from Frisklivssentralen (Fresh life central), in collaboration with LHL Nannestad and Gjerdrum.
Themes have been:
How to get started with lifestyle changes? How can we establish good habits? Physiotherapist and nutrition advisor give you tools to succeed with change


Head and body - how is it really connected? The municipal psychologist talks about stress that settles in the body


What happens in the body when we are active? (Outdoors Week)


Diets: The best and the worst


Vegetarian diet


5 moves for increased everyday pleasure


Stress management workshop


How to keep the good habits through Holidays


Workshop: Healthy, homemade Holiday goodies


Does it matter what kind of fat we choose?


Quiz (stress/sleep)


Mental Health



Diabetes and blood sugar
From one of our coaches:
Until March 5th, all groups were in action and then there was a sudden break until May when we started cautiously with walking groups and later outside exercise to LHL exercise CD. The project has been exciting and fun to be a part of. This has made us even more focused on our health, food, and proper training, tailored to each one. We will continue to make use of what we have learned and will also use the testing of participants once a year. A little difficult with cholesterol measurements, but blood glucose, heart rate, blood pressure, weight, and waist measurement will be measured. We have had a fabulous collaboration with the Fresh life central in Gjerdrum, and have already agreed that we will continue the collaboration, with a lot of exercises!

The Life&Health Project in Italy
The situation in Italy in recent months has changed drastically in health, social and economic terms due to the coronavirus. COVID-19 has had a devastating impact on the Italian nation, infecting more than 237,000 people and killing about 35,000. The situation was dramatic and all activities in presence were suspended due to force majeure. CESIE, the Italian partner of the Life&Health project, had to close its offices but people continued to work in remote working mode from home, trying to support its projects to the maximum and remodel its activities.
On a national level, there were many inconveniences as the total lockdown lasted about two months and this undoubtedly had an impact on individual and national economies as well as on the psychophysical well-being of the population.
In fact, many were the discomforts related to being locked indoors all the time, with the only possibility to go out for grocery or to go to the pharmacy. The physique of many people was affected because the days passed in a slower and less dynamic way, having an impact on muscle strength and endurance.
In this general discomfort, the Life&Health project continued to operate, although within the limits set by Italian law, which categorically forbade the assembly of people. Fortunately, the knowledge transmitted to trainers, coaches and educators in the previous months meant that support was given to the migrants' reception centres and the activities continued in a climate that was certainly different from normal and characterized by the national emergency situation.
The process has always been monitored remotely and the evaluation feedback received from the centre coordinator was highly positive.
Indeed, the IO4 Piloting of the Life&Health Project was carried out at the reception centre CAS Nuovi Orizzonti of Marineo, Sicily - Italy in the period between January and the beginning of March 2020. Due to reasons of force majeure due to COVID and the health crisis that has seen Italy brutally affected, the evaluation of the project activities was carried out by telephone.
The project, the activities, the piloting were evaluated as highly formative and important especially for the beneficiaries, immigrants living inside the reception centre.
The beneficiaries have in fact increased their skills regarding health literacy, self-awareness in the medical and health care field.
The project was so appreciated that a day dedicated to health and well-being will be organized after its end. The activity will be organized in the autumn of 2020 or when the social, regulatory and health national conditions will be in place to ensure that people would meet.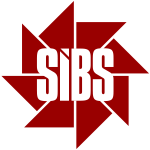 SÍBS
Stefanía G. Kristinsdóttir: stefania@sibs.is
Guðmundur is the authority and contact person for matters concerning the HAL-100 survey tool, gudmundur@sibs.is.
or in English
Austurbrú – The East Iceland Bridge for Development, Tourism, Culture, Knowledge and Innovation
Hrönn Grímsdóttir: hronng@austurbru.is


The European Commission support for the production of this publication does not constitute an endorsement of the contents which reflects the views only of the authors, and the Commission cannot be held responsi­ble for any use which may be made of the information contained therein.
View web version | Unsubscribe
You have received this e-mail at [Email] because you are subscribed to CESIE newsletter.
We recently updated our Privacy Policy.
Renew your consent to data collection here.
If you do not want to receive our newsletters anymore, please click here to unsubscribe.